Library
Hottest Summer Reads!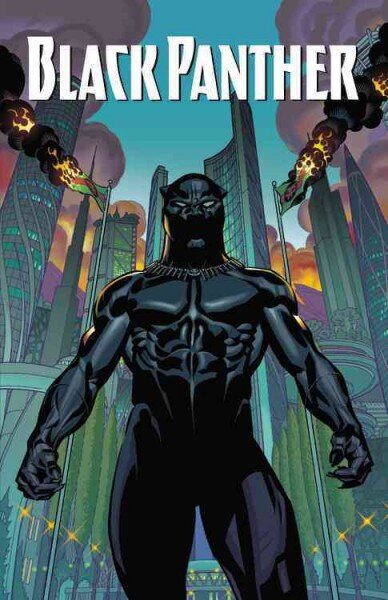 Yaa Gyasi's Homegoing
"Gyasi's characters are so fully realized, so elegantly carved—very often I found myself longing to hear more. Craft is essential given the task Gyasi sets for herself—drawing not just a lineage of two sisters, but two related peoples. Gyasi is deeply concerned with the sin of selling humans on Africans, not Europeans. But she does not scold. She does not excuse. And she does not romanticize. The black Americans she follows are not overly virtuous victims.  Sin comes in all forms, from selling people to abandoning children.  I think I needed to read a book like this to remember what is possible.  I think I needed to remember what happens when you pair a gifted literary mind to an epic task. Homegoing is an inspiration."
—Ta-Nehisi Coates, National Book Award-winning author of Between the World and Me
Ta-Nehisi Coates' Black Panther
A new era begins for the Black Panther! MacArthur Genius and National Book Award-winning writer T-Nehisi Coates (BETWEEN THE WORLD AND ME) takes the helm, confronting T'Challa with a dramatic upheaval in Wakanda that will make leading the African nation tougher than ever before. When a superhuman terrorist group that calls itself The People sparks a violent uprising, the land famed for its incredible technology and proud warrior traditions will be thrown into turmoil. If Wakanda is to survive, it must adapt–but can its monarch, one in a long line of Black Panthers, survive the necessary change? Heavy lies the head that wears the cowl!
Rick Yancey's The Last Star
The enemy is Other. The enemy is us. They're down here, they're up there, they're nowhere. They want the Earth, they want us to have it. They came to wipe us out, they came to save us. But beneath these riddles lies one truth: Cassie has been betrayed. So has Ringer. Zombie. Nugget. And all 7.5 billion people who used to live on our planet. Betrayed first by the Others, and now by ourselves. In these last days, Earth's remaining survivors will need to decide what's more important: saving themselves . . . or saving what makes us human.
Book Club
Do you love to read? Come join our Book Club and discover the latest and greatest
New Catalog Feature
Our online catalog now includes Google Preview in each book record. If you haven't checked out Google Preview, it's worth a look. Students can read portions of a book, read reviews others have written and write their own, and rate a book on a 5-star system. Google Preview will also show students related books, biographic information about the author, and links from Google Scholar.