The mission of Thurgood Marshall Academy is to prepare students to succeed in college and to actively engage in our democratic society.
2001
Year Established
Tier 1
status since 2012
100%
College Acceptance
Honors Courses
Advanced Placement Courses
Dual Enrollment Courses
College Counseling
Thurgood Marshall Academy is a college-preparatory public charter high school located in D.C.'s historic Anacostia neighborhood in Ward 8.

Founded in 2001 by law students and their professors at Georgetown University Law Center, our school upholds Supreme Court Justice Thurgood Marshall's legacy of equal opportunity through a commitment to provide an excellent education for all students.
Warriors Succeed
As a high-performing high school with a successful track record, we contribute not only to the personal, academic, and professional development of our students, but to the development of the communities in which they reside.
Warriors Engage
Our students learn in and out of the classroom, from teachers, mentors, advisors, attorneys, and peers. We have established partnerships with more than 30 organizations throughout D.C. to help make it possible for students to pursue a wide range of interests and dreams.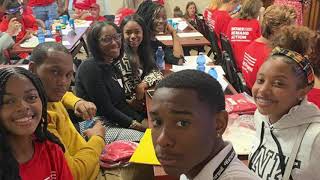 Pathways to Power

Student-led activist group addressing the root causes of violence in DC to make the city safer. Students have opportunities to be a part of conversations involving gun violence, safe passage, and mental health by speaking on panels, joining community meetings, and hosting discussions with elected officials.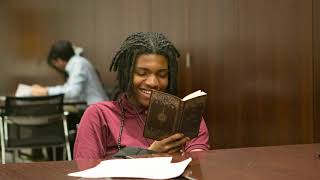 Law day at TMA
Local law firms host 9th grade students in monthly workshops designed to familiarize students with the US legal system through mock trials, roundtable discussions, and interactive case studies. Previous Law Day topics have included desegregation, civil rights and discrimination, gang laws, the First Amendment, consumer rights, and the death penalty.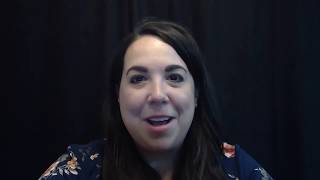 Law firm tutoring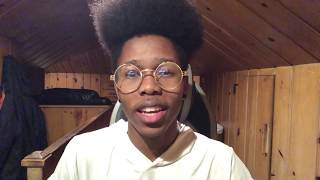 howard law academy

At Thurgood Marshall Academy, we prepare our students for college and career by providing a challenging academic curriculum infused with themes of law and justice. We know that not all of our students strive to enter the legal field, but we do believe that five essential legal skills—advocacy, argumentation, critical thinking, negotiation, and research—will prepare students for success in any career.
College Counseling
Thurgood Marshall Academy has an extensive College Counseling Program to support our students' post-secondary preparation and college application process. The College Counseling Team organizes events including College Application Nights, on-site admissions sessions, FAFSA night, college visits, and a parent night for sophomore and junior families to increase the visibility and awareness of college in every grade.

2427 Martin Luther King, Jr. Avenue, SE, Washington, DC 20020
Conveniently located across from the Anacostia Metro Station
(202) 563-6862 ext. 188 | tma.fyi/tma